Preschool – Grade 5
*Bullying* This course is currently unavailable
This program focuses on the following topics:
identifying bullying behaviors (physical, mental/emotional, and social>

understanding the reasons why bullying occurs

understanding the impact that behavior has on victims and bystanders

what to do if you or someone else is being bullied
Bystander intervention is also discussed, and tips are given to help students understand that bullying is not just about the victim and the bully:  it affects everyone, and bystanders can make a difference. 
We use interactive discussion, videos, and role playing activities to help the students build on their existing knowledge and gain a better understanding about the impacts of bullying as well as the bigger picture.
*Good Secrets/Bad Secrets (A Personal Body Safety Program)*
This fun and interactive program uses a question-and-answer style discussion to help students identify the difference between a good secret (one that makes us feel good, one we want to keep) and a bad secret (one that makes us feel bad, one we may be forced to keep).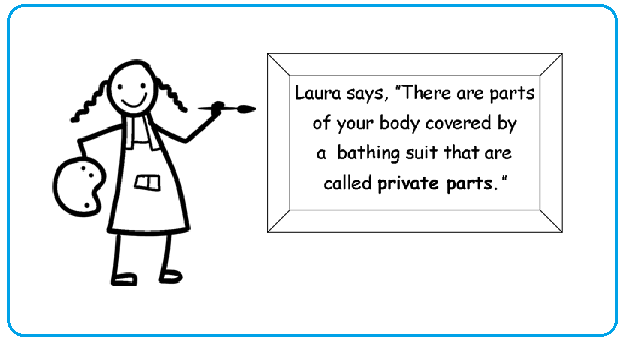 The program then discusses a variety of other topics, such as:
what should be done with bad secrets (tell a trusted adult)

what are good and bad touches

where our private parts are located (areas covered by our bathing suits)

what to do if anyone wants to look at or touch our private parts
Through the discussion and videos, the students gain a better understanding of the importance of telling bad secrets, identifying the adults whom they can tell their secret to, an awareness of the differences between good and bad touches, and the understanding of body ownership. 
Good Secrets, Bad Secrets is available in one-time awareness raising, or a multi-session prevention formats. Please specify which you would prefer when requesting programming.