We help people reclaim their lives everyday through the services that our agency provides. We are grateful for the clients who share their testimonies with us. Here are just a few excerpts from some of our amazingly strong clients and community partners:
---
"I'd like to take a second to say thank you to CVC.  Your agency (and the outstanding counselor who helped me) was invaluable in my journey from "victim" to "survivor."   I now work for a similar agency in South Central PA in Prevention Education. Thank you for everything you do." 

~ Amy S.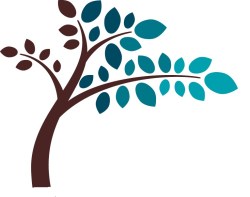 "I have been through verbal, emotional, physical and sexual abuse.  I am and have been on a journey to heal my heart and past.  I give most of my gratefulness to CVC.  The patience that has been displayed to me has been remarkable.  I have been coming for several years and I was never turned away,  even when I took a break.  This place has changed my life and continues to change my life. 
                                                                                          ~ Former CVC Client
"Darkness was all I knew.  I was soiled in pain, trauma, flashbacks, obscured thinking, constant battle within and outside of myself.  I believed my very existence was 'bad.' Learning that CVC specializes in trauma and healing was my only hope.  They turned my hope into reality.  The dedication, endless patience, knowledge and tools I acquired from CVC taught me another way of life."

~Former CVC Client
"For any initiative to be successful in any community, it requires all community stakeholders to come together for a common purpose to unite neighborhoods and people with a common voice.  Through the support of the Crime Victim Center and many members of the Erie community, I was empowered to make our city a better place."
~ Joe Markiewicz, Executive Co-Project Director of CORE at Penn State Behrend